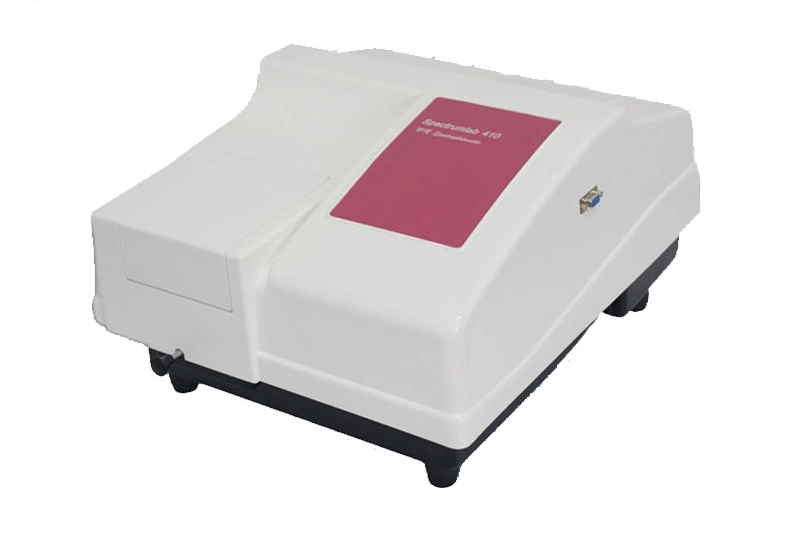 Near Infrared Spectrophotometer-Near Infrared Spectrometer
Product Description:
Application field: liquid dope samples(gasoline, drink and milk, etc.)
Optical system: grating monochromator
Detector: InGaAs
Interface: RS232 serial port
Main Features:
1,Transmission NIR,mainly used for liquid samples qualitative and quantitative analysis, applies to gasoline, drinks, milk and other areas of nutrients, water chemistry and other physical properties of the rapid non-destructive analysis determination.
2, Single-channel whole spectrum scanning.
3, Easily updated.
4, Fast scan, wavelength calibrates time from 900nm to 1700nm less than 2 minutes.
5, Built in SCM technology, auto 0% and auto background subtraction.
Technical Parameters:
1. Wavelength Accuracy:±1nm
2. Wavelength Reproducibility:≤1nm
3. Wavelength Scanning Interval: 4nm or 8nm or 16 nm
4. Wavelength Range:(1000-1800)nm
5. Absorbance Reproducibility:0.002A (at 0.4A)
6. S/N:≥103 (at 1500nm)
7. Scanning Time:≤2mins

Standard Package:
Main instrument 1 set
Power cord 1 pc
Data processing software package 1 set
RS-232C serial communication cable 1 pc
User manual 1 pc
Packing list 1 copy
Product quality certificate 1 copy
Fuse(2A) 2 pcs
1cm quartz square sample cell 1 pair
1cm cell holder 1 pc

Packing:




Company Information:
As a diversified manufacturer of high-tech products, it was founded in 1999, and devoted to the products, sales and technical service for various industries and fields like Energy analysis instrument, Oil, coal, steel, and geology; medical analysis and application instruments, biochemistry analyzer, elisa reader, blood analyzer,and urine; as well as laboratory application instruments,autoclave/sterilizer,freeze dryer, incubator,drying oven,balance,ICP,DRS,HPLC,gas chromatography,and spectrophotometer,meanwhile,TRYTE Technologies integrated and purchased some companies of PCB board, highway instruments at home and abroad. Our company has become the "one stop" instrument procurement service provider worthy of the name.
TRYTE technologies (TRYTE) mainly sell products by selling direct to customer, but also through distributors, resellers and manufacturer representatives, telephone sales and e-commerce sales, customers cover all over 80% of the world's countries and regions.TRYTE have solutions with rules adaptability according to the specific requirements of the design, from the instrument to some laboratories or departments.Whichever kind of solution you choose, you can fully trust it, because it is proved from 100, 00 successful results, leading development process, and decades of actual certification experience.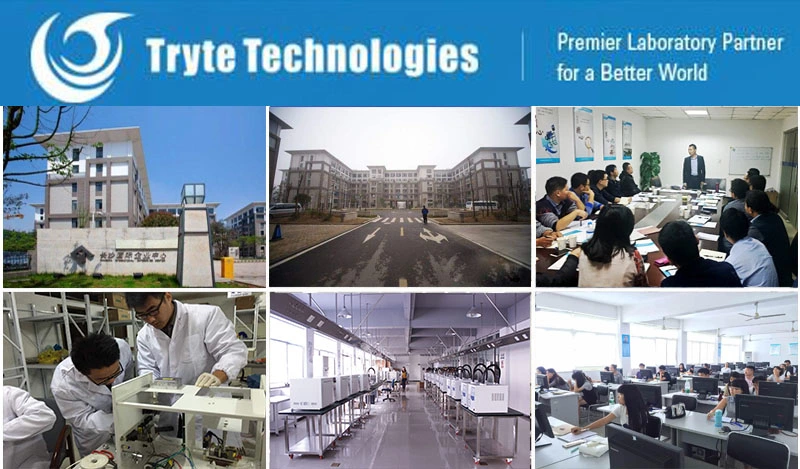 Why choose us?
1. We supply high quality products with reasonable price.
2. We are the professional manufacturer;
3. Advanced production machine;
4. Strict quality control system;
5. Ten people research&develop team;
6. We have professional sales team;